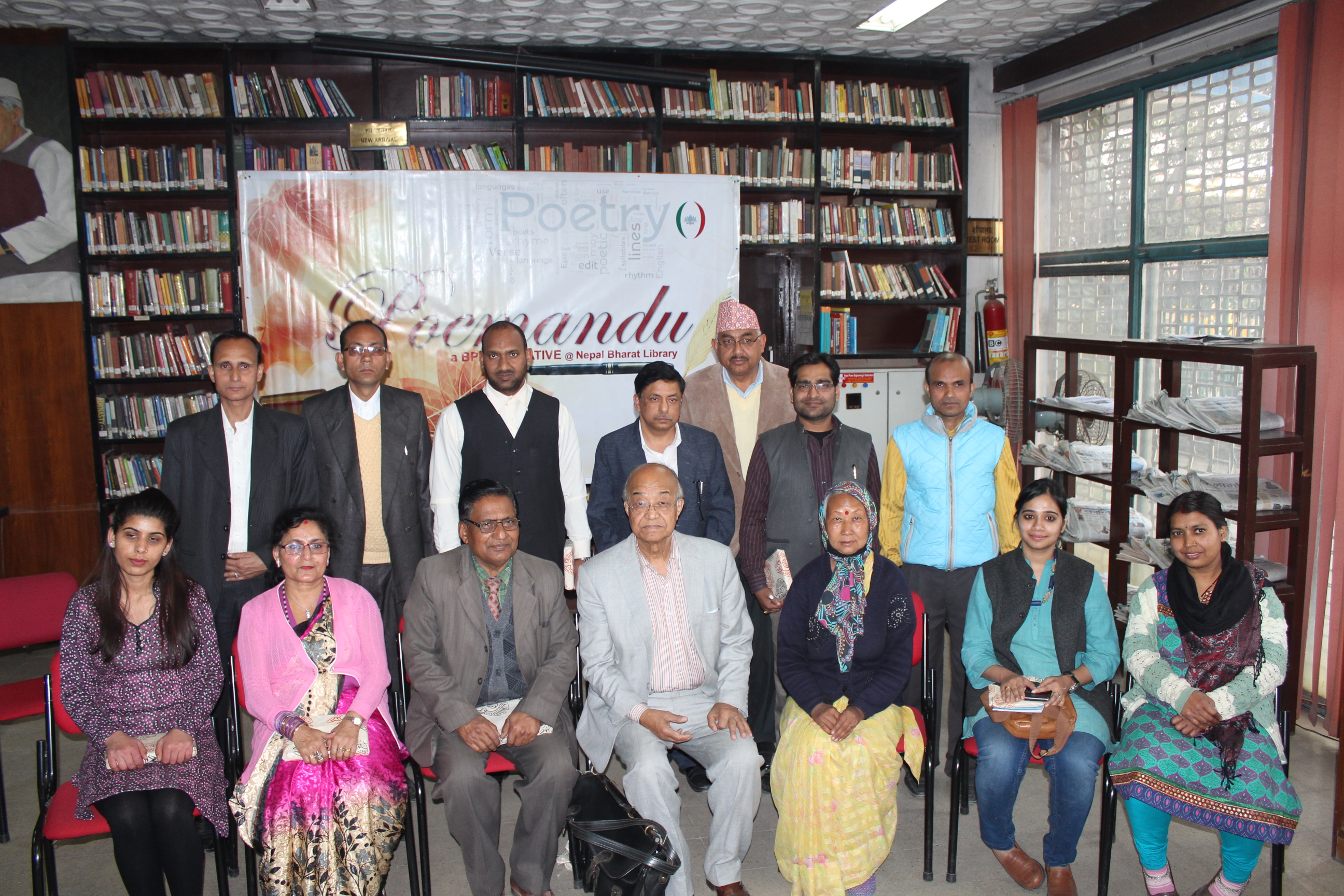 To mark 'World Poetry Day', B.P. Koirala India-Nepal Foundation organized its 30th edition of 'Poemandu' on Sunday, 20th March 2016 at Nepal Bharat Library, Nepal Airlines Building, New Road, Kathmandu.
The Chief Guest of the programme was Prof Tulasi Diwas who released the book "Maun Akathya" written by Sri Shiva Kumar Mishra. Mr. Tulasi Diwas, the chief guest, shared the importance of poem in today's world and also expressed that poems act as a bridge to connect people from different languages and culture.
Ms. Ruby Jaspreet Sharma, Secretary of B. P. Koirala India-Nepal Foundation, welcomed everybody at the programme. The idea of starting a poetry club for Nepalese poets was mooted at the programme.
The programme was attended by various literary figures, poets and general audience. The programme saw recital of poetry in various languages by renowned Nepalese poets. Poems were recited in Hindi, Nepali, Maithli, Bhojpuri and Urdu languages.