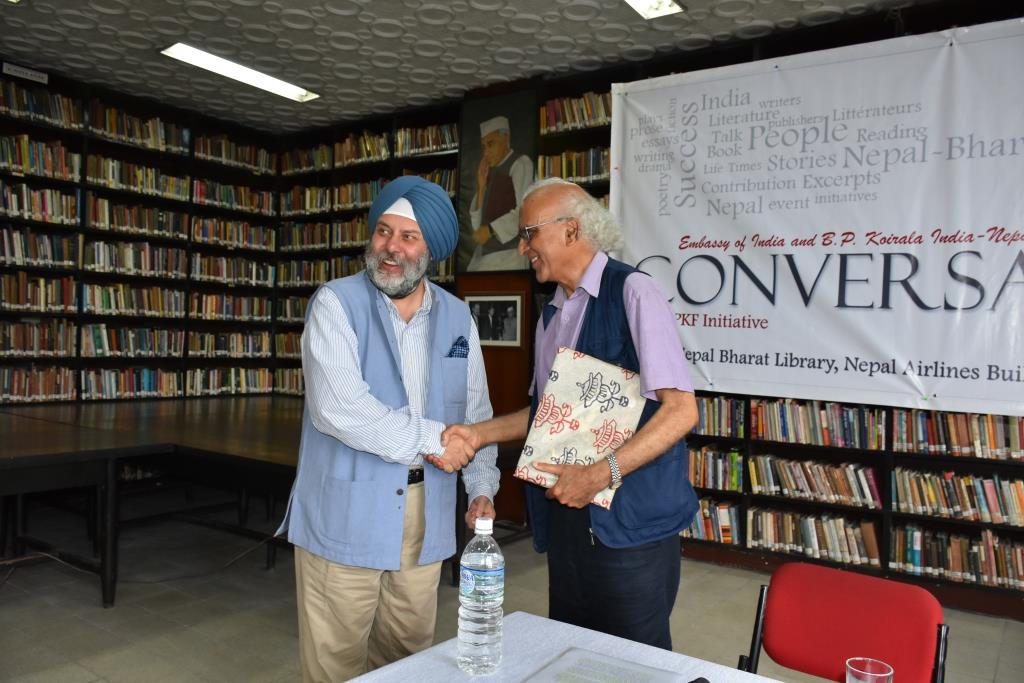 BP Koirala India-Nepal Foundation of the Embassy of India organized a Talk Program with the renowned Prof. Abhi Subedi to mark the 103rd Birth Anniversary of Late Sri BP Koirala. The event, held at the Nepal-Bharat Library, was graced with the presence of Ambassador Sri Manjeev Singh Puri.
Dr. Subedi spoke about the life of Sri BP Koirala and the influence of his poetic thought and political ideology through the recent history of Nepal. Remembering similar ideologies of Mahatma Gandhi, Dr. Subedi held an interactive session with the audience. Nearly 100 persons attended the event including Vice Chancellor of Nepal Academy of Music and Drama, Sri Saru Bhakta and reputed Hindi writer Dr. Ram Dayal Rakesh. The event saw participation from students, professors, writers, culture experts and media persons.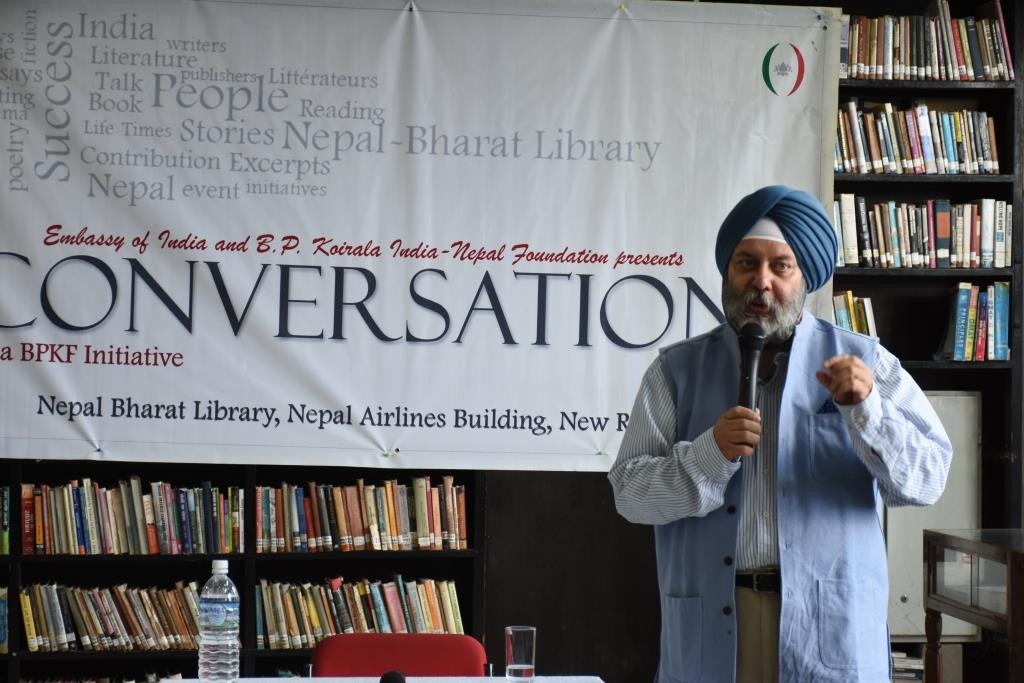 Speaking at the event, Ambassador Puri remarked on the role that Sri BP Koirala played in the making of Nepal. Ambassador Puri complemented the BP Koirala Foundation for playing a crucial role in promoting and fostering linkages between India and Nepal.