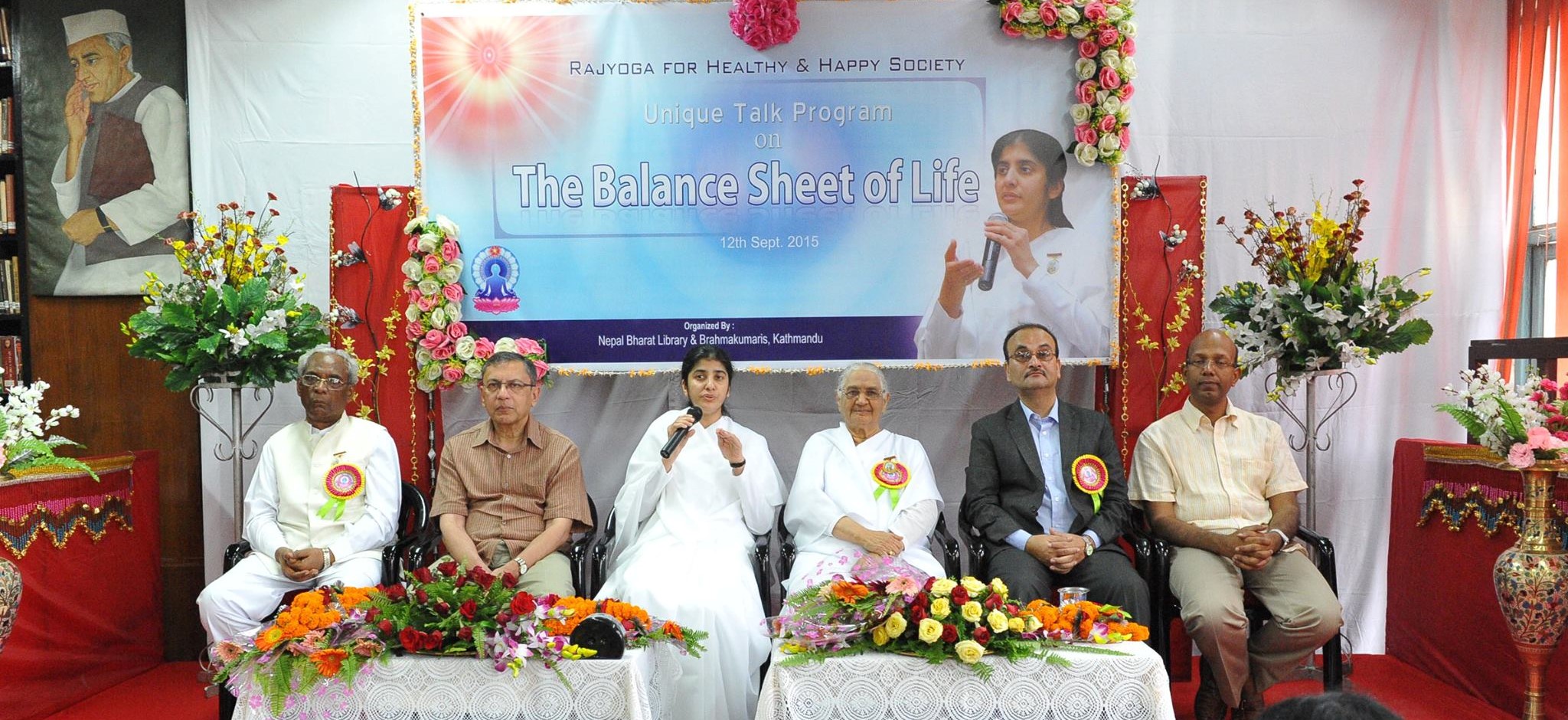 Embassy of India and B.P. Koirala India-Nepal Foundation in association with Brahmakumaris, Kathmandu organized 27th edition of Voices on Saturday, September 12, 2015 at Nepal Bharat Library, Nepal Airlines Building, New Road.
This edition of Voices had an eminent Indian spiritual teacher and inspirational speaker Brahmakumari Shivani. She delivered a talk on "The Balance Sheet of Life". Brahmakumari Shivani, popularly known as Sister Shivani has been practicing the ancient technique of Rajyoga meditation since last 20 years and is associated with Brahma Kumaris World Spiritual University. She spoke on a wide spectrum of themes such as Stress Free Lifestyle, Leadership Skills, Emotional Intelligence, Art of Right Thinking, Living Values, Exploring Inner Powers, Self Management, Harmony in Relationships and the Practical Technique of Rajyoga Meditation.
The programme was jointly inaugurated by Chief Secretary of Nepal, Shri Somnath Subedi and Ambassador of India to Nepal Shri Ranjit Rae. It was attended by various eminent persons of Nepal and people from different walks of life.